SEN TIM KAINE D VA and mike pence debate tonight, the one and only vice-presidential debate for the 2016 presidential election. Will mike pence expose his real self to the American people, showing he not only believes in the racist, sexist, greedy, xenophobic, authoritarian vision donald drump has for America, will he slip up and let the American electorate know he has even darker plans for our country that will bring us ever closer to becoming a Third World theocratic plutocracy? drumpf is repulsive and disgusting and should not be a major political party's candidate for president. pence is a wolf in sheep clothing, full of hate, racism, sexism, greed and authoritarianism grounded in extreme right wing religious fanaticism. Non-Christians, liberals, non-whites, the LGBTQ community, and women all have reason to fear mike pence. He has a dark heart like dick cheney, but pence hides his in deceptively in Christianity. Do not be fooled tonight, pence is not a good person, not a nice person. However, he is a danger to our Republic. mike pence is no Tim Kaine!!!!! From +Democracy Now! and +NPR .....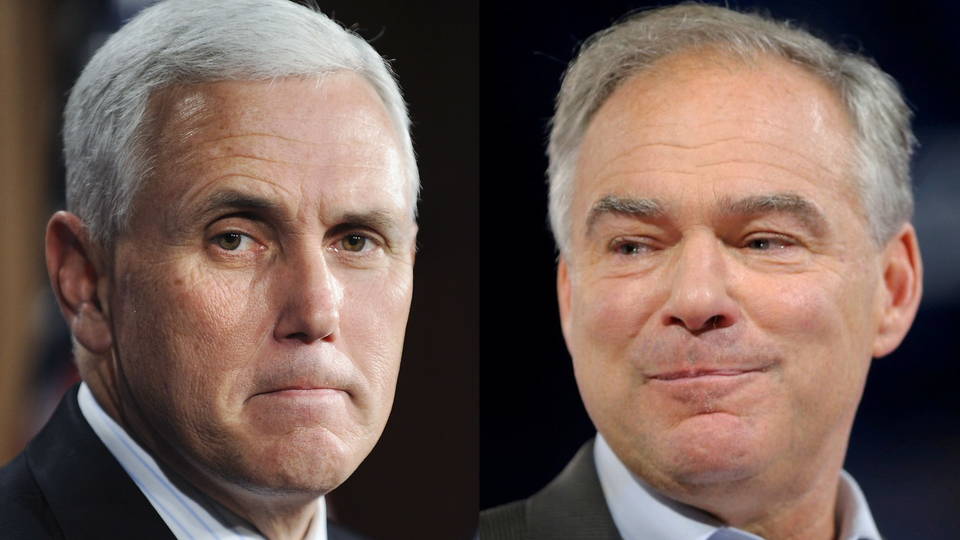 In more news from the campaign trail, vice-presidential candidates Virginia Senator Tim Kaine and Indiana Governor Mike Pence will square off tonight for the only vice-presidential debate. It will be held at Longwood University in Farmville, Virginia, and moderated by Elaine Quijano of
CBS
News. Democracy Now! will be broadcasting the debate live and expanding the debate. After every question answered by the major-party vice-presidential candidates Mike Pence and Tim Kaine, we will pause to get response from Green Party vice-presidential nominee Ajamu Baraka. We have also invited Libertarian nominee William Weld to join us. Tune in tonight from 8:00 to 11:30 at democracynow.org.