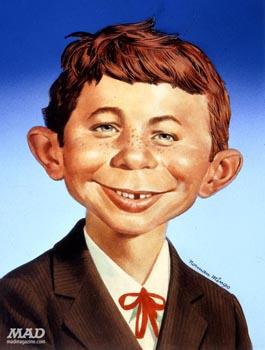 THE inability of VDOT to clear commonwealth roads is pathetic, Gov terry mcauliffe, you and the House of Delegates have a lot of explaining to do. The State of Emergency you declared 4 days ago included mobilizing the VA National Guard. Understanding VDOT employees need to rest, there have to be members of the mobilized Guard who are qualified to operate snow plows. These people should be utilized to operate plows to keep the road clearing operation going 24 hours. Virginia roads should be in better condition than they are now. I bet Richmond streets, where the money is, are plowed.
The Ashburn HOA is equally pathetic and inept, they will not send their plows to clear the streets they are responsible for until VDOT plows the roads they are responsible for in Ashburn. If I was able to get out of my street I would't be surprised if I found the streets where the money is as well as the streets of the HOA officers plowed. After all, Cashburn is nothing more than a little oligarchy with a governing body granted dictatorial powers to make petty little rules about how close your garden can come to the common areas, what color your front door and house trim is and when you can put up and must take down holiday decorations. But these glorified grounds keepers can't deal with anything as difficult as snow removal.
So our lives are governed by inept buffoons, and I hope as soon as possible the residents of Ashburn remember the total failure of the HOA directors and do everything possible to get rid of them. We deserve and pay for better.
~Virginians Urged to Prepare Now~
RICHMOND – Governor Terry McAuliffe declared a state of emergency at 8 a.m. today, an action that authorizes state agencies to assist local governments in responding to a major winter storm that is expected to impact the Commonwealth through Sunday.
In declaring a state of emergency, the governor authorizes state agencies to identify and position resources for quick response anywhere they are needed in Virginia. This action does not apply to individuals or private businesses.
Governor McAuliffe urges Virginians to prepare for this major winter storm, which could dump up to two feet of snow in central and northern regions. Wind gusts of up to 50 mph, sleet and freezing rain could result in downed trees, power outages and blocked roads.
"Keeping Virginians safe in the event of severe weather is our top concern – that is why Virginia began preparing for severe winter weather yesterday by ordering more than 500 vehicles out to pretreat roads in Northern Virginia," said Governor McAuliffe. "All Virginians should take the threat of this storm seriously and take necessary precautions now to ensure they are prepared for travel disruptions and possible power outages during a cold weather period."
"VDOT is prepared with crews, equipment and materials to treat roads in advance of the storm and will work throughout the storm to plow roads," said Transportation Secretary Aubrey Layne. "Driving conditions during the storm are expected to be hazardous and motorists are urged to stay off the roads until the storm passes."
State Actions:
Virginia Department of Transportation (VDOT) crews are on 24-hour operations and are pretreating roads where temperatures permit. Motorists are strongly encouraged to stay off the roads during the storm. For information about road and traffic conditions, check www.511virginia.org or call 511 before traveling.
The Virginia State Police have all uniformed personnel and necessary specialty units ready for response to the next round of increased volumes in traffic crashes, disabled vehicles, and other storm-related emergencies. Virginians are advised to plan ahead for slick, treacherous road conditions. They can also help reduce traffic crashes and delays by avoiding travel during the storm.
The Virginia National Guard has been authorized to bring up to 500 personnel on state active duty for possible assistance with the state's severe winter weather response operations. The Guard plans to stage personnel at readiness centers in key locations across the commonwealth in order to be ready to rapidly respond if needed. The alert process to notify personnel to report for duty began Wednesday afternoon, and the Guard plans to have forces in place and ready to go by early evening on Thursday, Jan. 21. Potential missions for the Guard include transportation through heavy snow, downed tree removal, debris reduction and distribution of food, water and other supplies.
What Citizens Should Do:
Stay off the roads during the storm unless travel is absolutely necessary. If travel is necessary, drive with caution and allow extra space around other vehicles.
Use extreme caution around slow-moving equipment being used to treat roads, such as snow plows.
Make sure your vehicle is ready for winter and is in safe driving condition. Keep an emergency kit in your car. Include items such as jumper cables, blankets, first aid kit, water, non-perishable food, cat litter or sand, shovel, flash light and batteries, ice scraper and cell phone charger.
Check on elderly or homebound neighbors, family, and friends to ensure they are ready for this storm and any possible inconveniences or interruptions that may result.
Bring pets inside from the cold.
Be prepared to take care of yourself and your family for at least 72 hours, in case roads are blocked and/or there are power outages.
Have a battery-powered or hand-cranked radio and extra batteries for emergency information. Listen to local weather forecasts and instructions from local officials.
If you need help, information or resources during the storm, call 211. Those with hearing impairments can call 711 for the Virginia Relay Center and then call 1-800-230-6977. Out of state or videophone users may also dial 1-800-230-6977 for assistance.
Download the free Ready Virginia app at: http://www.vaemergency.gov/readyvirginia/additional-resources/mobileapp.
Download the free VDOT 511 app for updates on road conditions at: http://www.virginiadot.org/travel/511.asp.
- See more at: https://governor.virginia.gov/newsroom/newsarticle?articleId=13966#sthash.uDj1osfb.dpuf