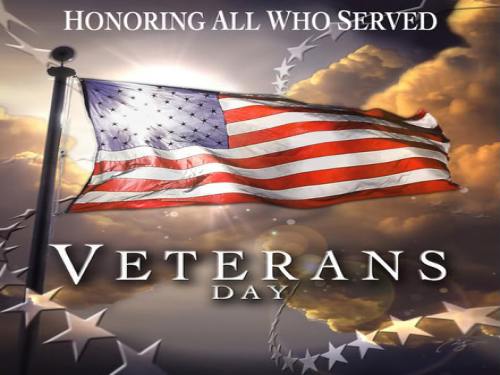 HOW'S this for providing for those in need all you who are outraged by Starbucks Red Cups?
Once again, Starbucks has raised the bar on how to treat employees. Last year, the coffee house chain announced they would offer their workers two years of free undergraduate college tuition. Later in the year they upped the opportunity to a four-year college degree under the Starbucks College Achievement Plan. Recently, the magnificent coffeemaker announced they were extending educational benefits to the spouse or child of any current/former military veteran working with the company.

"We have a responsibility as a nation to honor our veterans and their families for their service and sacrifice, but it goes beyond saying thank you – we must put our thanks into action and collectively help those who are making the transition from military to civilian life," said Starbucks chairman and ceo Howard Schultz. "Not only do we have a moral duty to engage veterans once they leave the service, we know that doing so in a meaningful way will ultimately strengthen our nation."



Starbucks is more than halfway to meeting its goal of hiring 10,000 veterans by 2018.

Helping our men and women in the military build lives for themselves through employment and higher education can only be seen as a good thing.

"Those leaving the military deserve the very best support as they plan to reintegrate into their communities. When Americans complete their military service, the USO is there to support the transition back to civilian life," said Lisa Anastasi, USO Chief Development Officer. "Partners like Starbucks play an important role in supporting our efforts and enriching our nation's workforce. With our combined commitment to the USO Transition 360 Alliance, we strive to help the nearly half a million service members and their military families who start the process of transitioning out of the military each year."



Big thanks to over 22 million veterans, for serving the people of the United States and helping to keep us free. Our gratitude cannot be expressed enough. This college education benefit, given to Starbucks employees in the military,
shows other companies one way our gratefulness can be
given.
Partnering with ASU, Starbucks has already covered the college tuition of
4,000 employees.
The average tuition for one year at ASU is $15,000. Student
employees can study whatever they want and are not under obligation to stay with the company after earning their degrees.
I
n a addition to extra college education benefits for employees in the military, Starbucks is also giving a free tall Starbucks coffee for all veterans on Veterans Day.