Renee Black and Imam Sadiq Patel shared a prayer in Albert Square, Manchester, in memory of the 22 killed at the Ariana Grande concert
MANCHESTER is showing the terrorist who carried out this heinous crime they will not win, they will not divide the people of the city, hate will not take over. This from the BBC and be sure to watch the video from ODN about Renee Black and Imam Sadiq Patel. God Bless, Comfort and Heal Manchester.
Imam Sadiq Patel took his friend Renee Black, a 93-year-old Jewish woman, to pay tribute to the victims of Monday night's bombing in Manchester.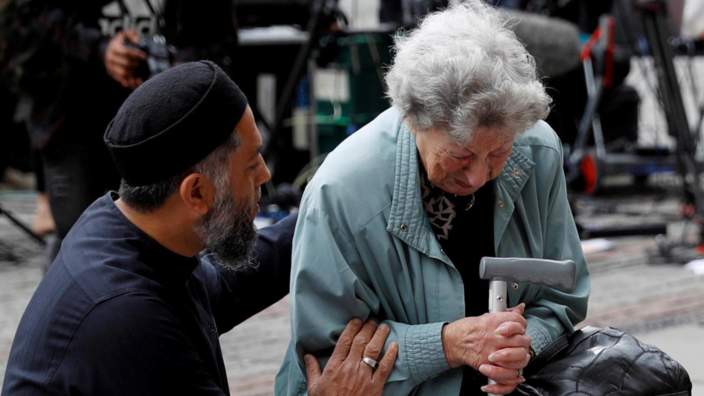 Sadiq Patel consoled Renee Rachel Black beside a floral tribute in Manchester's Albert Square on Tuesday evening.
The pair then prayed together before Mr Patel helped Ms Black to her feet, carrying her chair as the two linked arms.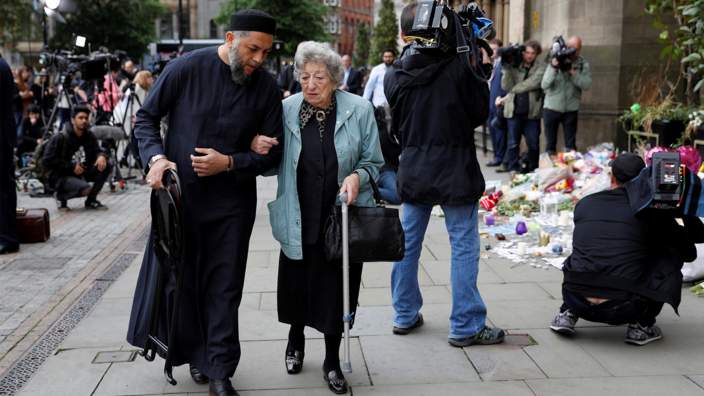 Pictures of the pair have inspired emotional reactions from people on social media.
Another person tweeted, "I take heart from this wonderful picture and example of two neighbours, one a Muslim man, the other a Jewish [woman]..."
The bombing took place at around 10.30pm at an Ariana Grande concert in the sold out, 21,000-capacity Manchester Arena.
In the hours after the attack, many taxi drivers switched off their meters and ferried stranded concert-goers around the city for free.
Residents of Manchester opened their doors to those unable to get home, using the #RoomForManchester hashtag.
And people have been queuing up in Manchester to give blood.