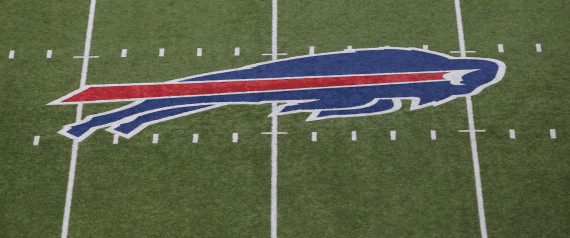 THE Buffalo Bills performance in last weeks game against the New York Giants was disgusting. The Bills played dirty and sloppy and looked like a group if thugs playing a pickup game, not like a professional football team. The coaches and players should be ashamed, not for loosing, but for the 17 penalties called against them. It has always been true the officials have a thing about the Bills (remember Smoking Man from the X Files?) but this game wasn't lost because of the officials this time, it is all on the Bills players and coaches. I have been a life long Buffalo Bills fan, remaining loyal after they lost four Super Bowls and the years of struggle since the 1990's, but if this kind of coaching and playing continues it may be time to find another team. I have stood up for the Bills, supported them, cheered for them for years, but if last weeks play is going to be the norm I will not lower myself to support the team.
So are the Bills going to be an embarrassment in Nashville against the Titans? That depends on Rex Ryan. He says the whole coaching staff is working on the team to get them to clean up their playing. If a player gets a penalty during practice the rest of the team has to do 10 push-ups.
Penalties during practice = push-ups, big deal. If a player is flagged, during an actual game, and the penalty is legit and not the officials frequent obvious bias against the Bills, make the offending player do push-ups on the sidelines with that player's coach, in front of God and everyone in the stadium. The humiliation just might get these coaches and players to get their heads out of their as*es and actually become the winning team they have the talent and skill to be. And Rex Ryan, grow some and take your legitimate complaints about the officials bias to the league now, don't wait so long that shi**y officiating destroys the teams record for this year. From the +Buffalo Bills ......
Posted Oct 4, 2015
The Bills offense got off to a slow start and that combined with a season-high 17 penalties kept Buffalo from ever really threatening.
Location:
Ralph Wilson Stadium, Orchard Park, NY
Overall records:
Buffalo (2-1), NY Giants (1-2)
In a Nutshell:

The Bills offense got off to a slow start and that combined with a season-high 17 penalties kept Buffalo from ever really threatening as the Giants calmly built a 13-point lead going into the fourth quarter en route to a 24-10 victory at Ralph Wilson Stadium.
Tyrod Taylor
and the offense were able to cut the deficit to six with just over nine minutes left, but the Giants got a big play on a 51-yard catch and run by Rashad Jennings with a two-point conversion to push New York's lead back to 14.
Buffalo had their share of self-inflicted wounds with a missed field goal, a penalty on fourth down that led to a Giants touchdown, a pair of turnovers and two Bills touchdowns called back on penalty. It all contributed to a missed opportunity to stack wins after a resounding win over Miami a week earlier.
How it went down:

--For the first time this season the Bills opponent got on the board first. The Giants got a 47-yard field goal on their opening drive from Josh Brown for a 3-0 lead just five minutes into the game.
--Buffalo put together a field goal drive of their own with
Dan Carpenter
hitting from 51 yards away at the 4:33 mark of the opening quarter.
--After a Devon Kennard interception on a Tyrod Taylor pass intended for
Charles Clay
, the Giants offense capitalized quickly. Eli Manning found Dwayne Harris for a 21-yard touchdown on a crossing pattern, but Josh Brown missed the extra point (9-3) with less than a minute to play in the first quarter.
--The Giants were about to tack on another field goal, but an illegal formation penalty by the Bills gave New York a free first down. Four plays later Manning found Rueben Randle on an 11-yard slant for a touchdown (16-3) for what proved to be the final points of the half.
--Buffalo finally found the end zone with 9:41 left when Tyrod Taylor hit
Karlos Williams
on a wheel route down the right sideline for a 23-yard scoring play to make it a one score game (16-10).
--New York had an immediate answer however, as Rashad Jennings took a swing pass 51 yards to the end zone, thanks in part to a few missed tackles by Buffalo. The Giants also made good on a two-point conversion to make it a 14-point game with 7:42 left (24-10).
Subplots:

Karlos Williams in his first NFL start found it tough to find yards on the ground as the Giants crowded the line of scrimmage. He had just 40 yards on 18 carries (2.2 avg.), but did have a receiving touchdown in the game. Tyrod Taylor and the offense had trouble stringing positive plays together. Buffalo's quarterback finished the game 28-42 passing for 274 with a touchdown and interception. He had a passer rating of 82.8.
With a first-and-goal opportunity on the nine-yard line Buffalo failed to reach the end zone, ultimately getting stopped on a 4
th
-and-1 at the two-yard line down 13 early in the fourth quarter.
Despite hitting a 51-yard field goal with no problem in the first half, Dan Carpenter hooked a 30-yard field goal wide left in the third quarter.
Buffalo's penalty count hit a season high of 17 in the game. It was the third time this season that the Bills have over 100 penalty yards assessed against them with 135 total penalty yards.
The Bills struggled mightily on third down on offense managing just one conversion on their first nine attempts. They finished the game 3-for-16 for a conversion rate of just 19 percent.
Stephon Gilmore
got his first interception of the season near the goal line on an Eli Manning throw intended for Rueben Randle.
Inactives:

WR
Sammy Watkins
, RB
LeSean McCoy
, S
Aaron Williams
, LB
Tony Steward
, G
John Miller
, WR
Marquise Goodwin
, DL
Alex Carrington
.
Posted Oct 6, 2015
The Bills hit the road again after another tough loss at home. Here's an early look at some of the storylines to follow headed into this week's matchup with the Tennessee Titans.
1. REX RYAN HAS HAD SUCCESS VS ROOKIE QUARTERBACKS
The Bills get their first look at Tennessee QB Marcus Mariota this week, the second overall pick in the draft last April. And if history is any guide, Rex Ryan's defense should be in good position against last year's Heisman Trophy winner.
In his six years as head coach in New York, Ryan's Jets went 9-2 in their first meeting with rookie quarterbacks. The only games the Jets lost were to Russell Wilson and the Seahawks in 2012 and Teddy Bridgewater and the Vikings last season.
But Mariota arguably is off to the best start of any rookie QB in recent NFL history. The NFL Offensive Rookie of the Month for September and Oregon product already has eight touchdown passes in his first three games, tying an NFL rookie record set by Washington's Mark Rypien 27 years ago.
Despite the fact that Mariota has only played three games, he's among the league leaders already in passer rating, yards per attempt, and touchdown passes.
2. BILLS GET TO WORK ON CUTTING DOWN PENALTIES
They're leading the league in penalties again, and Bills Head Coach Rex Ryan vows to do something about it. Ryan says "We're trying to do some things," about the penalties and his plan may play out in practice during the week.
He also said he's reached out for advice on how to cut down the infractions. "I've talked to some of the coaches, some of the veteran coaches on the staff. I've talked to some coaches around the league. I've put calls into the league itself."
3. LOTS OF CONNECTIONS BETWEEN THE BILLS AND THE TITANS
There will be familiar faces on the field and the sidelines Sunday in Nashville. Most recently former Bills fourth round draft pick Da'Norris Searcy played four years with Buffalo before leaving for Tennessee via free agency last spring. He lines up as the starting strong safety for Tennessee.
Titans Assistant Head Coach/Tight Ends Coach Mike Mularkey spent two years as the Bills head coach (2004-05). Hall of Famer Dick LeBeau, who is the Titans Assistant Head Coach/Defense, was the Bills Defensive Coordinator in 2003.
Titans Punter Brett Kern has found a home in Tennessee after growing up on Grand Island and playing high school football for Grand Island High School. He's in his sixth year with the Titans.
4. BILLS HAVE FEW FOND MEMORIES IN MUSIC CITY
Sunday's game is just the fourth time the Bills have played in Nashville, but two of their three previous appearances have been notable.
The "Music City Miracle" played out in then Adelphia Coliseum on the Nashville Riverfront on January 8, 2000. The man who threw the controversial backwards pass, then Titans TE Frank Wycheck, is currently the radio analyst for Titans broadcasts.
On November 15, 2009, the Titans scored 24 unanswered points in the fourth quarter to beat Buffalo 41-17. Bills Head Coach Dick Jauron was fired two days later.
5. ANOTHER WELL-RESTED OPPONENT
For the third time in five games this season, the Bills face an opponent who has had extra time to get ready for the game. The Titans are coming off their bye-they haven't played since losing to the Colts on Sunday September 27th.
When the Bills played the Patriots and the Giants, each team was coming off a Thursday night game the week before.
As for Tennessee, Sunday's game comes in the middle of a four-game run of home games. In fact, the Titans will go a total of 42-days without playing away from Nissan Stadium in Nashville. Three of their final four games are on the road.
Posted by on October 8, 2015 – 4:42 pm
This week in practice head coach Rex Ryan enacted a push-ups for penalties edict to help curb the rash of penalties the team has committed on Sundays. Buffalo leads the league with 47 assessed penalties in four games. When a flag is thrown by officials at practice everyone but the offending player has to get down and do 10 push-ups. On Wednesday there were a handful of instances. On Thursday things improved.
"We did better. We actually got better," said Ryan after Thursday's practice. "I think we only did 20 (push-ups), so that was an improvement. It's just more the focus, and more the things that recognize and that…You know a penalty doesn't help this team and so we gotta do whatever we can to fix that, and I believe we're heading in that direction. I think we understand as a team now the severity of penalties."