THIS could be an interesting experiment if it passes, but I'll bet it doesn't. Just think, North Carolina politicians would have to be honest, hard working, compassionate, fair, that is, they would have to live up to the commitment to Christianity and the teachings of Jesus Christ that they legislated for the state. But it will never pass because they would be exposed, in short order, as hypocrites. All this is is a political ploy for attention and approval of their constituents.....they might want to check out Christianity's teachings about deception and pride.....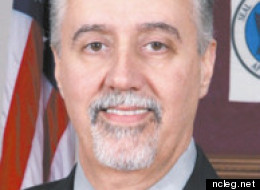 The bill says the First Amendment only applies to the federal government and does not stop state governments, local governments and school districts from adopting measures that defy the Constitution. The legislation also says that the Tenth Amendment, which says powers not reserved for the federal government belong to the states, prohibits court rulings that would seek to apply the First Amendment to state and local officials.
SECTION 1. The North Carolina General Assembly asserts that the Constitution of the United States of America does not prohibit states or their subsidiaries from making laws respecting an establishment of religion.

SECTION 2. The North Carolina General Assembly does not recognize federal court rulings which prohibit and otherwise regulate the State of North Carolina, its public schools, or any political subdivisions of the State from making laws respecting an establishment of religion.